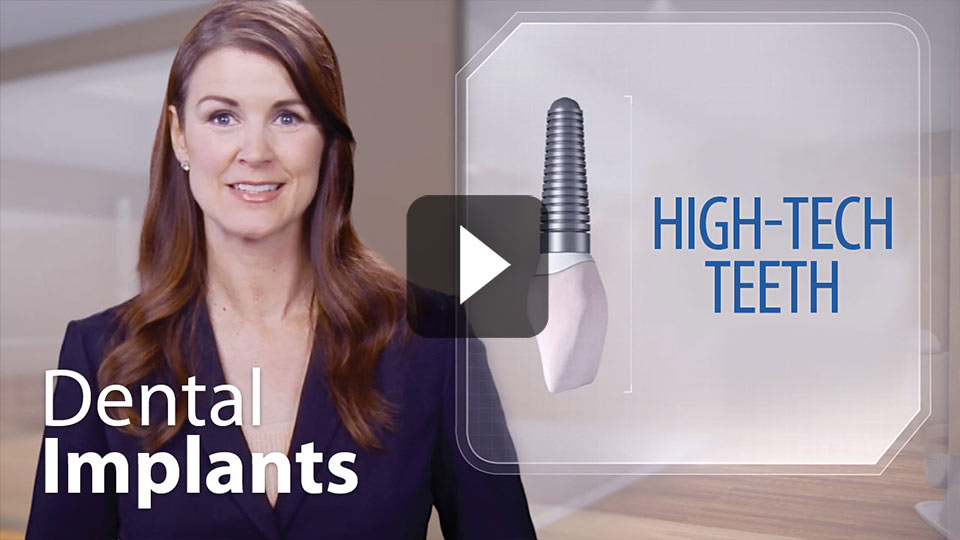 A dental implant is a titanium anchor which is inserted into the jaw bone and used to replace the root of a tooth.  The implant is then utilized to support an individual tooth, or may be used to support a dental prosthesis such as a denture.  Dental implants may be used to replace a single missing tooth, or an entire set of teeth.  Dental Implants are extremely durable, and are considered to have an expected longevity similar to that of natural teeth.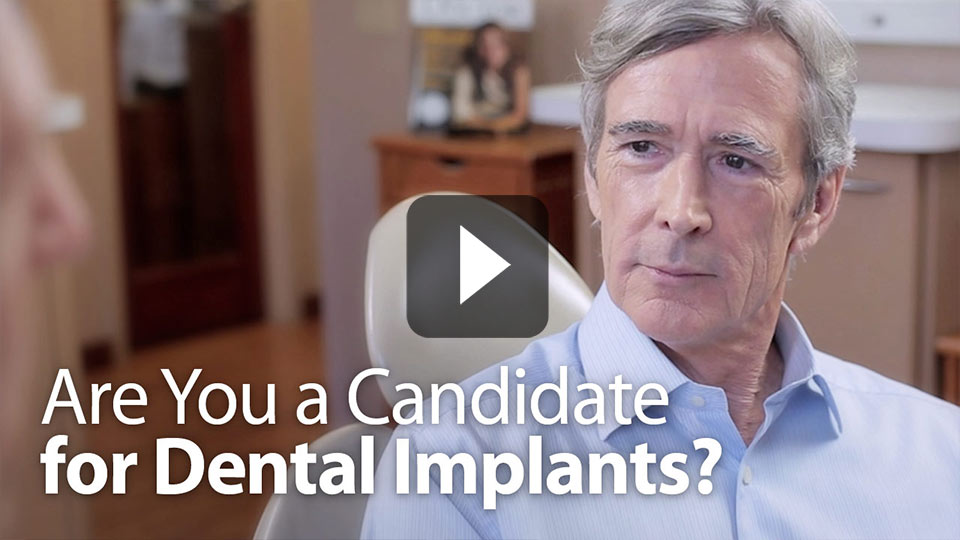 Once an implant has been placed and become integrated, usually an abutment, which appears as a tapered post, is threaded into the implant.  This abutment protrudes from the gum line, and a crown is then cemented onto it to form the new tooth.  In a case where several implants have been placed, a complete set of teeth may be fastened to the implants.
Success of dental implants depends upon many factors, such as your health, as well as the health and character of the tissues present in your mouth. Other considerations include, among other things, cosmetic and biomechanical issues that directly influence the quality and longevity of your treatment.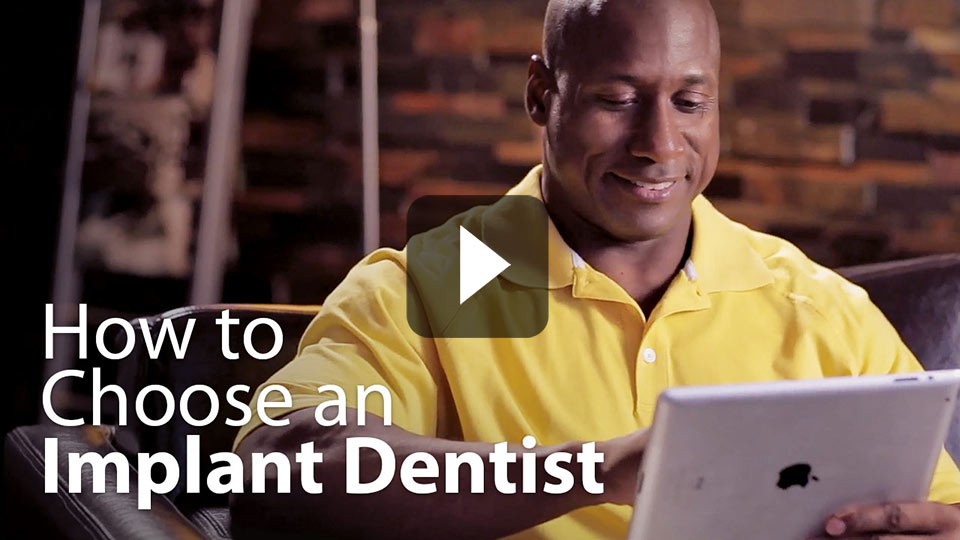 When considering an Implant Dentist, it is extremely important that your doctor is familiar with all of these issues, and has the training and experience necessary to understand their impact on your treatment.  Dentists know that dental implants work very well...and any licensed Dentist is legally qualified to place implants.  But if the myriad of underlying factors which are unique to dental implants are not taken into consideration, it probably will result in an unfavorable outcome.  It may be an obvious cosmetic issue where the implant-supported tooth looks unappealing because it does not match up with the surrounding teeth.  Failure to address even subtle nuances during treatment may also result in eventual failure of the implant.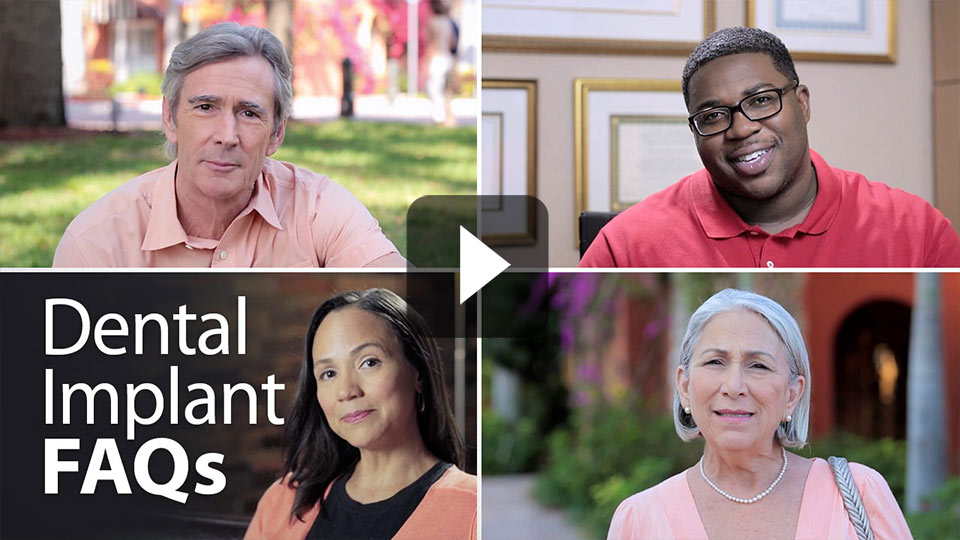 That is why it is important that you chose an Implant Dentist who possesses a legacy of demonstrated excellence.
Dr. Provenzale has been practicing all phases of Implant Dentistry for more than 20 years and attained the highest recognition possible in the field:  Diplomate of the American Board of Oral Implantology/Implant Dentistry.  He is a recognized expert in the field of Implant Dentistry and has lectured extensively to other Dentists on the subject (See Dr. Provenzale's Curriculum Vitae).

We are so pleased to announce the official opening of our state-of-the-art Chewswisely Dental Implant Center as a separate, but connected, facility.
ChewsWisely Dental Implant Center offers cutting edge technologies coupled with the highest level of expertise and experience. As many of our patients already know, Dr. Provenzale, Jr. is among the first dentists anywhere (dating back to the early 1990's) to begin using dental implants as a tooth replacement option.
Since that time, he has incorporated comprehensive Implant Dentistry into his daily practice. Aside from numerous awards, Dr. Provenzale is one of only a dozen Board-certified Oral Implantologists in the Chicago area, and has been honored with the highest distinction obtainable in the field: Diplomate of the American Board of Oral Implantology/Implant Dentistry.
He is a well-known clinician and lecturer in the field, and serves on the faculty of the American Academy of Implant Dentistry Chicago Maxicourse, a post-doctorate dental implant training program, and is currently the President-elect of the Central District of the American Academy of Implant Dentistry.